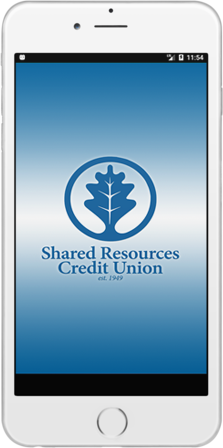 Shared Resources CU Banking From Anywhere
A mobile application designed to allow you to view your balances, make transfers or deposit checks To download the app, access your smartphones application store or click (iPhone download or Android download). Once you have downloaded the application. Follow the prompts on the screen and enter your Online Banking information. If you have not enrolled in Online Banking, please complete initial enrollment by using a desktop or laptop computer. Enrollment may be completed by clicking the Sign Up link found in the logon box at the top of this page.


The strength of "The Mighty Oak" is the loyalty of our members.